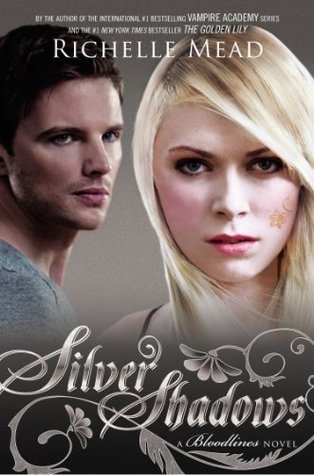 "I WOKE TO DARKNESS.
This was nothing new, as I'd been waking to darkness for the last... well, I didn't know how many days. It could've been weeks or even months. I'd lost track of time in this small, cold cell, with only a rough stone floor for a bed. My captors kept me awake or asleep, at their discretion, with the help of some drug that made it impossible to count the days. For a while, I'd been certain they were slipping it to me in my food or water, so I'd gone on a hunger strike. The only thing that has accomplished was a forced feeding

—

something I never, ever wanted to experience again

—

and no escape from the drug. I'd finally realized they were pipping it in through the ventilation system, and unlike with food, I couldn't go on an air strike."
I am SO excited for
Silver Shadows
to be out. Sydney is in BIG trouble in this title, she was taken in by her fellow alchemists for dating Adrian. They plan to re-code her, make her something she is not. I wonder who is going to bust her out...
Silver Shadows
is to be released on July 29th, 2014.