When I was in high school I had detention once and only once. I know a lot of people say this, but my teacher really did have it out for me! Girls all around me pull off 3 times the amount of crap that I did (I talked to my friends and occasionally read when my work was done, sue me) but alas I got the detention for refusing to move out of my chair that was close to my friends and sitting up front. Bitch.
Anyways, now that I see these kinds of detention I feel bad because if I was ever going to have detention I wish my detention slip would reflect the reader in me, like these detention slips reflect the readers (or movie watchers) in these kids:
The Hunger Games Detention: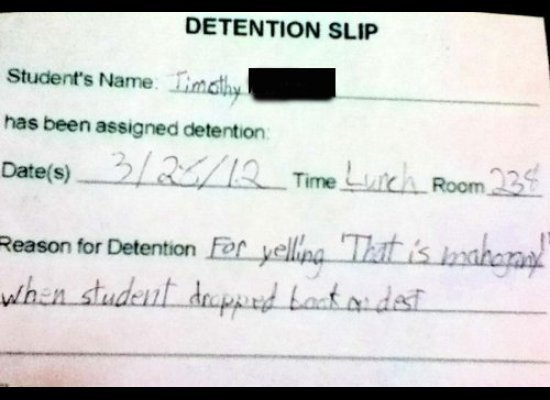 For yelling 'That is mahogany!' when student dropped book on desk.
Harry Potter Detention: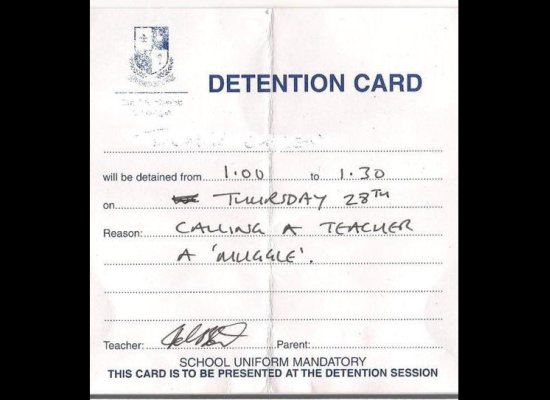 Calling a teacher s "muggle"
And my favourite...
Aren't these just hilarious? I saw them and I thought I should share with you guys immediately. Have you ever gotten a detention along these lines? Or gotten reprimanded for reading a book in class?